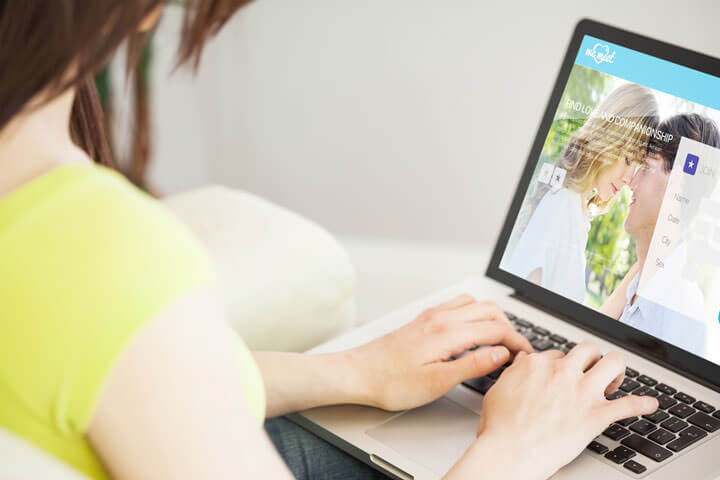 For a lot of people, online dating is something of a last resort. We don't generally imagine finding the love of our life, our true soul mate, partner and spouse on the Web. We'd like it to be much more romantic, the stuff of rom-coms and classic novels. But, as we all know, things don't always play out the way we imagine, and oftentimes we have to take matters into our own hands, to push fate a bit, so to say. And that's exactly where online dating comes in.
Over the last ten or so years, many people have found true love via Christian online dating, so it's hard to imagine how these things were done before the Internet era. Of course, there was always match-making, but it didn't come with the freedom and the immensity of choice as online dating, so there's really no comparing the two.
Online dating is definitely a tremendous aid in the pursuit of happiness and the search for the love of your life, but for many people, it's also scary and complicated. In case you don't even know where to start with online dating, here's a couple of guidelines.
The number one thing you need to do is to pick one of the many online dating sites and join. There are many really terrific sites created for this purpose, and there are tons of those that are designed specifically for Christian dating. The best thing to do is to check out several of them and see which one you like the best, in terms of the membership base, ease of use, terms and conditions. It's also particularly recommended to look up reviews of different sites since it's the best way to learn about a website without having to spend hours using it just to find out you don't really like it.
Next, you need to set up your profile. The most important thing about it is your profile picture, which you want to be both flattering and realistic. Pick a photo of yourself you really like, the one that makes you confident about yourself. Also, no Photoshop!
In addition to your picture, it's your profile info that will make you stand out among the other users on the dating website, and also the tool that will help you find your match sooner. Make sure to fill in all the details and answer all the questions. If you want to be really specific about your religion do that. Want to meet nothing but Catholics? In the world of Christian dating, all you have to do is say so! That way you'll have a better chance of finding someone with shared interests.
When it comes to meeting people, don't focus on just one person, and especially don't focus on the first person you meet. Remember, unlike real-life dating, online dating is private and no one knows how many people you're talking to. The more people you talk to, and for longer, the better you will get to know them and your chances of ending up disappointed will be reduced. Plus, you're looking for a friend, partner and soul mate, and that takes time and effort.
One of the downsides of Christian online dating is the fact that sometimes people lie about themselves, or at least embellish things a bit. Keep that in mind and don't give too much information about yourself right away. Take your time, take it slow and pick whatever rhythm makes you comfortable, because that's the most important thing about online dating – having a bit of fun, meeting great people from all over while feeling safe, confident and optimistic.
Don't be afraid to stop talking to someone if you don't like them anymore or if you feel it's going nowhere. Online dating is supposed to be fun and relaxed, not a chore. Also, you may like a person for a variety of reasons but if you feel you're not on the same page when it comes to expectations you have from each other, don't continue responding to them just out of obligation.
For many people, the scariest part of online dating is meeting someone in person. First of all, don't rush into it. You're not obliged to do anything you don't want to. When and if you're ready for a real-life date, remember that if you don't like it, it's okay to just excuse yourself and leave.
And remember – the person you're looking for is a person you'd want to be your friend. A person who sees things the way you do, a person you could have great, long, meaningful talks with. Of course, you probably want more than just a friend, but asking yourself if you could be friends with a person whose profile you're checking out is a great way to start your search.