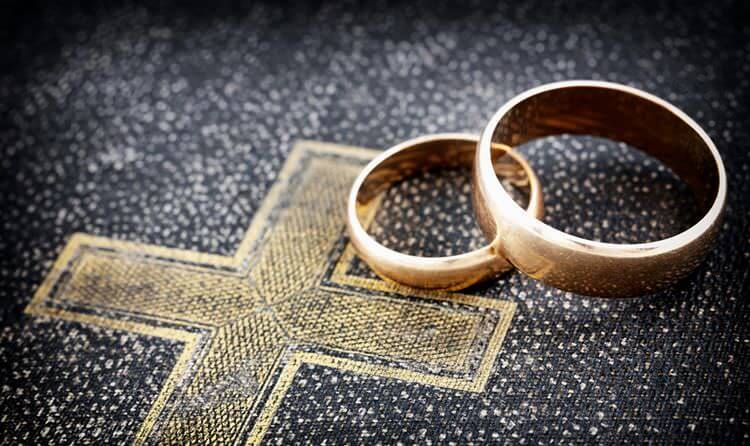 We all know how hard it is to find a person to share our lives with. Sometimes, it almost seems impossible and it's not surprising that so many people give up on love. After a certain point, we get tired of endless dating, pointless relationships that end up with disappointment and disillusionment, and we find ourselves wondering "Will I ever get married?" In this day and age, online dating websites give us a certain hope that maybe the search for that special person who we might even end up marrying isn't so futile and heartbreaking after all.
Many people recommend trying Christian online dating via one of the many websites and apps designed to bring people together and help them find love. However, even with this great variety of choice, finding a future husband or wife still seems like a complicated task. Fortunately, there are some tricks and tips that might help you.
Online dating often seems like a quest for a needle in a haystack. There are so many people on these online dating sites, but most of them seem absolutely wrong, or have fake profiles, or want different things than you do. Making it through all that noise and finally reaching someone who'd be a perfect match is by no means impossible, you just have to be patient, persistent and optimistic.
One of the advantages of the "quantity over quality" nature of online dating world is that there are many niche websites, specializing in certain profiles of people. Christians have Christian dating websites, there are also biker dating sites, vegan dating sites…you name it, and it's probably there. Picking the website that caters to your own preferences and needs is the number one step in your search for love. Also, certain websites are created specifically for serious dating and marriage, which is ideal if that's what you want because it saves enormous amounts of time and effort. There's nothing more frustrating than investing into a person who turns out to be interested just in casual dating or sex. And if you develop feelings for that person, it could be a true disaster.
Many websites today offer an option of stating what you're there for – friendship, companionship, sex, a serious relationships or marriage. Make sure to check the option that works for you and, if the website allows it, filter your search so that it only returns profiles with those same preferences. It's another tremendous time-saver.
Speaking of profiles, make sure to write down as much as you can about yourself, without, of course, revealing any sensitive personal information. The more someone knows about you and the more you know about them, the higher your chances are of finding a great match.
You also want to show yourself in the best possible light, literally and figuratively. Choose a nice, flattering profile picture but make it a picture that actually shows your face and maybe even your figure. That way, when it comes to an actual date, you won't have to worry about your date being disappointed in what you really look like. Pay attention to details such as spelling and grammar. These things are important to many people and you don't want to ward off your potential spouse with poor grammar and nasty spelling mistakes. Christian dating can be a fun and learning experience, only if you choose that kind of an approach. 
When browsing and searching for users, take the time to read profiles, not just gawk at the profile photos. Look for people who like the same books, movies or activities as you. Your spouse is supposed to be your friend first and your lover and partner second. When you initiate a conversation, don't just say "hi" and then back off. You should open with something that will entice the other person, such as "Hi, I see from your profile that you also like so-and-so. I also love so-and-so!" It's a good conversation-starter and it shows the other person that you have at least that one thing in common.
But most importantly, before you do anything, take the time to figure out what it really is that you're looking for in a person you'd want to marry. Once you do, it'll be much easier to recognize those qualities when you see them in someone you meet online and everything will be much more relaxed and easier.