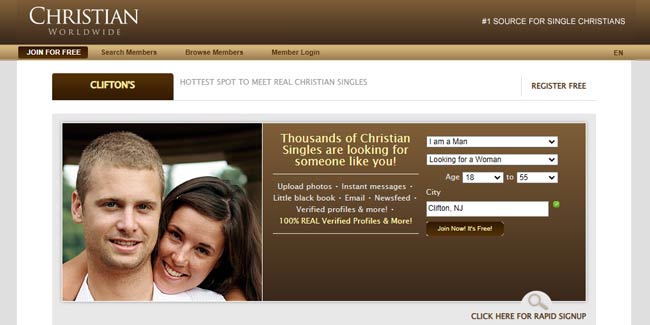 Writing that first message on a Christian Dating Site can be a daunting task. You don't want to come off as pushy, needy or anything else that might negatively impact your future relationship with that person. And we didn't even mention the small matter of religion in the whole thing. You know that we here at Christian Dating Experts respect the Lord but there are a lot of people who don't. Especially on those big mainstream dating platforms. This is why your honest and heartwarming messages might not be received too well there. And this is why we recommend you check out other dating platforms.
For example, our list of Best Christian Dating Sites features all the most popular dating sites for Christians. And what's best of all, you can join almost all of them for free. Just check out our review of the biggest site on the list Christian Lifestyle, if you want more information. That site also features a special flirt feature we already talked about in one of our previous articles. And it's free to join. So, once you've created your profile, the next task ahead of you is to find someone who you think is worth talking to. After you've done that, we recommend that you send a flirt to that person, just to test things out although that's not necessary.
You should start your message in the usual way, opening with a hi or a hello. Next up you should mention what you have been doing prior to sending that message. Maybe you've been shopping or fixing your car, anything note-worthy that happened either that day or around that time. Don't worry, we won't tell anyone if you mention something you've done earlier in the week. And if you didn't do anything, you can also mention that. There's nothing wrong with taking the time to appreciate life and gather the courage to go out there.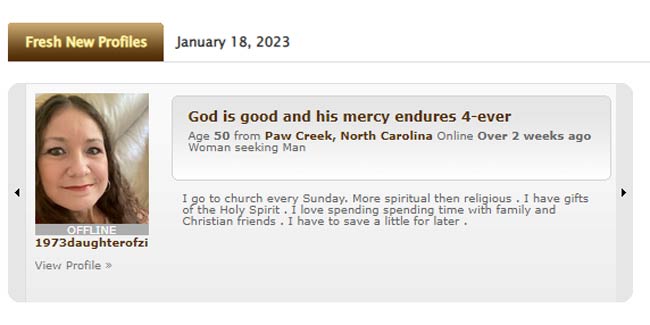 After you've formally introduced yourself it's time to take the next step. In our next step, Christians have a huge advantage over all other people on other dating sites. They or should we say we have Lord on our and by our side? This means you can discuss your faith openly and we encourage you to do so. We won't tell you exactly what to say because we don't want to intrude on your privacy. The relationship between you and our Lord Jesus Christ is personal and if you want to share it with someone that is your choice and prerogative. With that out of the way, you can already see that our message is starting to look like something.
It's starting to look like a perfect first message on a Christian Dating site. All we need now are just a few details. Before the final question you should mention something positive about the person, you're writing to. Perhaps you liked their quote from the bible or you like how their smile. Something general and not too specific drew you to send that message in the first place. Finally, you should end the message with a question that's easy to answer. Something like what do you do for a living or where do you live. Or, better yet, how long have you been a member of this site? And that's it, you're good to go.