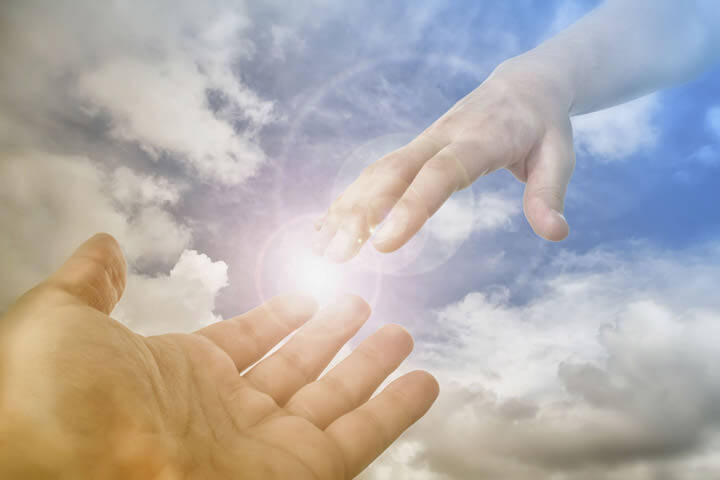 While some Christian singles believe that looking for love online is not in accordance with the teachings of Christ, others argue that online dating is just another tool God uses in order to join two people.
So, who's right?
First of all, the Bible doesn't tell us how to meet and date our future spouses, but speaks of the importance of choosing the right partner:
''Do not be unequally yoked with unbelievers. For what partnership has righteousness with lawlessness? Or what fellowship has light with darkness?'' (2 Corinthians 6:14)
Christians singles should never settle for a partner who is a non-believer, or who agrees to go to church on some occasions. No, devout Christians are looking for a Christian marriage in which the wife submits to the husband as to the Lord. The husband should be the head of the wife, just like Christ is the head of the Church, and he should love his wife as Christ gave himself to the Church.
Of course, things were much easier in the Bible times when families helped young people meet and get engaged. Times have changed, and young women and men nowadays have a hard time in finding the ideal partner. Many people turn to online dating, and the expansion of niche dating sites has enabled Christian singles to meet other Christians, engage in meaningful relationships and get married. However, Christians who have found love online have put their faith in the hands of God, rather than the dating websites.
Omnipresent and perfectly sovereign over our lives, God uses modern technology to bring people together. Having in mind that many people are limited to the people they meet because of a number of factors, including their job, the place where they live, and the activities they enjoy, it can be really difficult to meet single Christians. Consequently, dating sites may prove to be perfect for people who are too introverted or too busy to meet other Christians through traditional means.
Although it is necessary to trust in God for your future spouse, you also need to put in some effort in order to be successful at finding a partner:
''He who finds a wife finds what is good and receives favor from the Lord.'' (Proverbs 18:22)
Online matchmaking sites can be a real blessing to those who are spiritually and mentally ready for dating, and who are not looking for a mate for all the wrong reasons. Christians who are absolutely certain that they are being led by our Savior to meet potential mates have nothing to worry about because God will eventually help them to find the person of their dreams.
"Trust in the Lord with all your heart and do not lean on your own understanding. In all your ways acknowledge him, and he shall direct your paths." (Proverbs 3:5-6)
As in everything that happens in our lives, we should ask God to direct us clearly. It is God who holds our every breath and moment in His hands, and He will never abandon or forget His children.
''For I am sure that neither death nor life, nor angels nor rulers, nor things present nor things to come, nor powers, nor height nor depth, nor anything else in all creation, will be able to separate us from the love of God in Christ Jesus our Lord.'' (Romans 8:38-39)