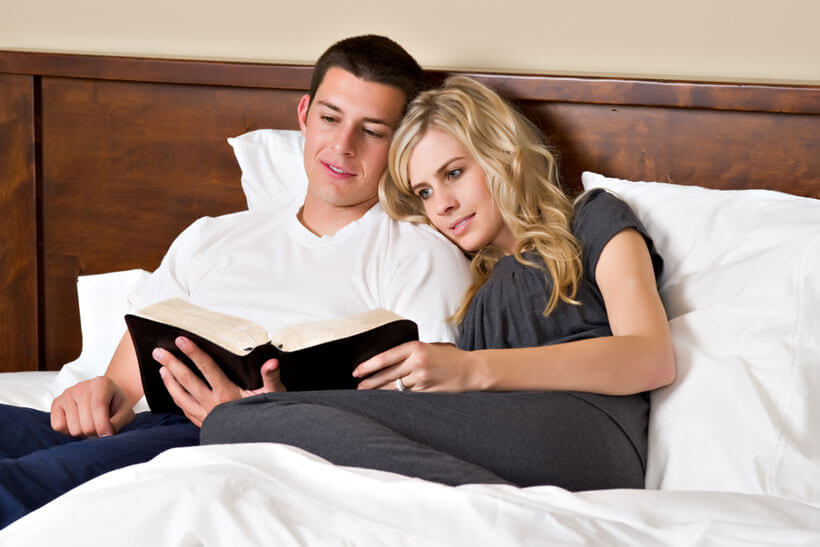 If you are a single Christian, you are probably looking into various dating options. Fortunately, there are many top Christian dating sites out there, designed specifically for Christians. While the dating game is basically the same for everyone, there are some things that Christians often neglect or fail to think about, which makes it harder for them to date. There are some common mistakes Christian singles make on a daily basis and if you recognize you're doing some of them, change your behavior quickly and you'll see how much your love life will improve.
Not
I
ncluding
Y
our
L
ove
L
ife In
Y
our
P
rayers
Most Christian people are very serious about praying. Prayer is the essential part of the Christian faith and we pray for various things in various situations and on various occasions. If you are a praying person yourself, do you ever pray about your love life and your dates? You probably don't since it seems so petty compared to major issues like health, well-being, peace, and understanding among people.
However, we sometimes pray for the "little" stuff too. For example, we pray that it doesn't rain because rain will ruin our weekend plans. Now compare dating to that. Not so petty after all, is it? A prayer is a powerful tool in achieving what we want to achieve. It's a way to focus our energy, motivation, and optimism toward a goal. Include your dating life in your prayers and see how your game will improve. On top of that, God certainly doesn't want you to be single and lonely forever and He will listen when you ask for help.
Not
B
eing
Y
ourself
God loves you just the way you are and you should love yourself just the way you are. Of course, there is always some room for improvement but with God's help, you're on the right track. However, many Christian singles often pretend to be something they are not. Not just Christians, of course, everyone does it, but we're focused on Christian dating here. If you pretend to be something you're not, something you believe is better, more attractive to the opposite sex, rest assured you're setting yourself up for failure. Your true self always comes out sooner or later and if it's different from what you pretended it to be, it will be a huge disappointment for your partner. More importantly, pretending to be something you're not counts as lying and we all know how God feels about that.
Going
T
oo
F
ast
If you are no longer a teenager and if you have been single for a while, you probably want to get a partner as soon as possible. But when you meet someone you like and who likes you back, please try not to go too fast. Be friends first, get to know each other. There are two good reasons for this kind of proceeding. First, there is no such thing as too many friends. True friendship is a precious thing.
When everything else fails, you always have your friends to count on. Whether your friendship will grow into something more or not, you will always have each other. Second, when you first become friends with someone and only after a while start dating them, you will feel much safer and confident than you would have been had you jumped straight to romance. You will know the person better, you will know their strong sides and their faults, and that will make the relationship so much stronger.
Putting
M
arriage
F
irst
As a Christian, you obviously don't want to indulge in meaningless relationships and your final goal is marriage and family. However, many people make this common mistake in Christian dating, which is to move too quickly and have only marriage in mind, even from the first date. This kind of thinking puts too much strain on a relationship, especially in the early stages. You want to get to know your partner first, have some fun, enjoy each other's company, and then see whether it can evolve into something more meaningful like marriage.
Forgetting To
L
ove
Y
ourself
God wants us all to love ourselves and to care about ourselves. The love for God, for our fellow humans and for ourselves is the very basis of the Christian faith and it defines not only who we are and the way we behave around others, but also what our life will be like. And the same goes for dating and romance. You will never find true love unless you remember to love yourself.